Terry Baughman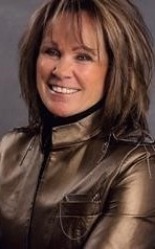 Terry is a Pueblo native and has been in the financial services industry for 35 years and supporting business relationships for the past 20 years. She has worked with small, medium and large corporations as well as public entities. "Whether I'm transitioning a full relationship from another financial institution or supporting a brand-new business, you can be assured that I will work with your timeline and provide full support during the process," Terry says.  
 Terry's community involvement includes volunteering with many organizations and serving on several community boards in Pueblo County.  Her involvement has included serving as the vice president with the Pueblo West Chamber of Commerce Board, board president and resource development chair with Pueblo Child Advocacy, Junior Achievement volunteer, D.E.C.A. state and regional judge, Pueblo Parade of Lights head-judge, Colorado State Fair judge, board member and past president of Pueblo Crime Stoppers, former commission member on the Community Services Advisory Commission and volunteering time for other community-minded functions and organizations. Terry is married to Doug Baughman (41 years), has three grown sons and is a grandmother to seven grandchildren.
"Working with Bank of the San Juans allows me the flexibility of a community bank with personalized service and hands on training with every business customer relationship. I would love the opportunity to discuss your financial services needs and meet with you in person! No business is to large or to small, I can always find the perfect solution for your business needs!"